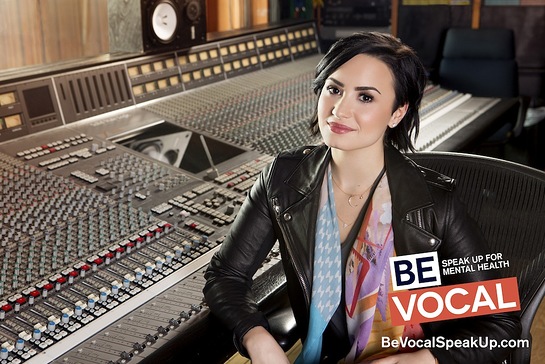 In a recent interview with People magazine, the nightingale singer did not shy away from opening up and speaking about her battle with Bipolar disorder.
The 22 year old,mental health advocate through a joint campaign, Be Vocal: Speak Up for Mental Health tanked all those who stood by her and supported her through her ups and downs.
I have struggled with with bipolar disorder for several years now" she said, "Also my father had schizophrenia and bipolar disorder as well, and I watched him live a very unfortunate life because of the lack of access to treatment- so its very personal to me."
The initiative is designed to empower adults living with mental health conditions to speak up when talking with their support team and for everyone to speak up as a community to advance mental health in America.
The singer also said, "Over time, I've learned to live well with bipolar disorder, but for me, the key is speaking up and being open and honest about how I'm feeling with my family, friends and health care professionals," said Lovato. "Through Be Vocal, we want to help others speak up as part of their own effort to live well and in support of the mental health community."
Approximately 44 million adults – 1 in 5 individuals – of every race, gender and socio-economic status are affected by a diagnosable mental health condition every year in the United States. Historically, the silence and misunderstanding around mental health in America has left many feeling isolated and disconnected from their communities. For individuals affected by a mental health condition, speaking up can help create a strong support system, reduce time to diagnosis and increase the ability to receive appropriate care.
Diagnosed with bipolar disorder almost five years ago, the singer told assured that she is "living well" with mental illness, saying, "Life is really, really great. I have a brand-new puppy and I'm able to not only take care of myself but take care of him as well. I'm living my dream. Life is pretty amazing."
Watch her interview here: