Wesley and Keaton Stromberg have decided to go their separate ways and are putting their band Emblem3 on hold. They announced the news on Twitter with a long and heartfelt message to fans, explaining that they are each working on new and exciting musical projects.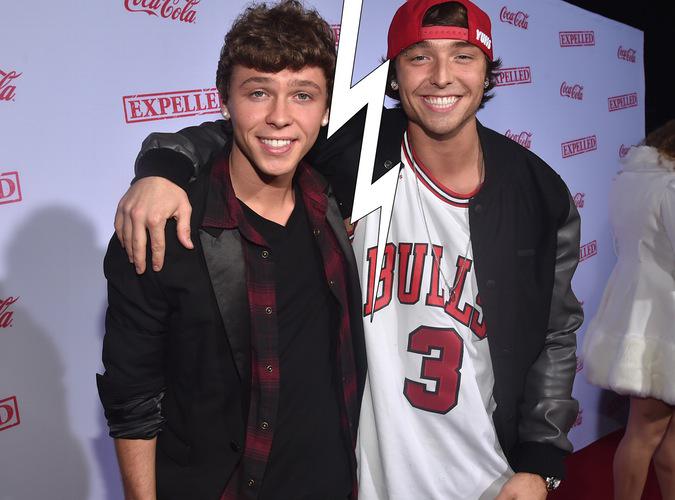 Their note said:
Hey Emblems!

Long time no talk. Apologies for being so quiet lately but wanted to let you know what we're up to.

Emblem3 will always be a HUGE part of our life and we can't thank you all enough for the love and support you've given us since the beginning. We learned so much, and as the years have passed we've realized that we both have so many creative ambitions. So, a new chapter is beginning…

I, Wes, have been pouring my heart and soul into writing and creating a new sound! I'll be starting several new projects! Creation is LIMITLESS!

It's Keaton again, and I have been working on a new band project as well! …but we're continuing to write and produce together. Emblem3 is NOT over. We are, after all, Forever Together 😉 But for the time being, we will be exploring some new creative ventures and hope you'll come along for the ride.

We will be posting updates constantly on the E3 and our personal social media accounts, so look out for them. We don't want to reveal any surprises just yet, but just know that the future is extremely bright!

Love you forever and always, Keaton Stromberg Wesley Stromberg
– The future is Extremely Bright. http://t.co/eUzkcxP3iA—
Keaton Stromberg (@KeatonStromberg) June 06, 2015
I can't believe that the guys decided to follow in Drew Chadwick's footsteps and leave the band! While their announcement is definitely disappointing, we are glad that they're not leaving the spotlight forever. In fact, Wesley has joined forces with Kenny Holland and they've been performing together on the DigiTour.
Meanwhile, Keaton has been working on his own music and shared a snippet on Twitter.
Im heartbroken. Emblem3 was such a strong and talented band. Its a shame to see that we'll we seeing less of this band performing together.
Here is my fav E3 songs.
Lets cry together.