I wonder how it feel likes to be Ruby Rose right now. Knowing that every gay, straight, girl, boy, animal, sack, paper, LEGO wants to bang you.
It's only a matter of time before YouTube will be filled with Ruby Rose makeup video's, cause who doesn't wanna recreate those amazing cheekbones and lush lips? This Youtube make-up guru Kandee Johnson loves Litchfield's newest inmate just as much as I do.
In her most recent video, the makeup artist took on her subscribers' challenge to transform herself into Australian actress and "Orange Is The New Black" newbie, Ruby Rose aka The New Mr. Steal Yo girl. (Major girl crush right now 😍 #RubyRose #crushing #hot #OITNB )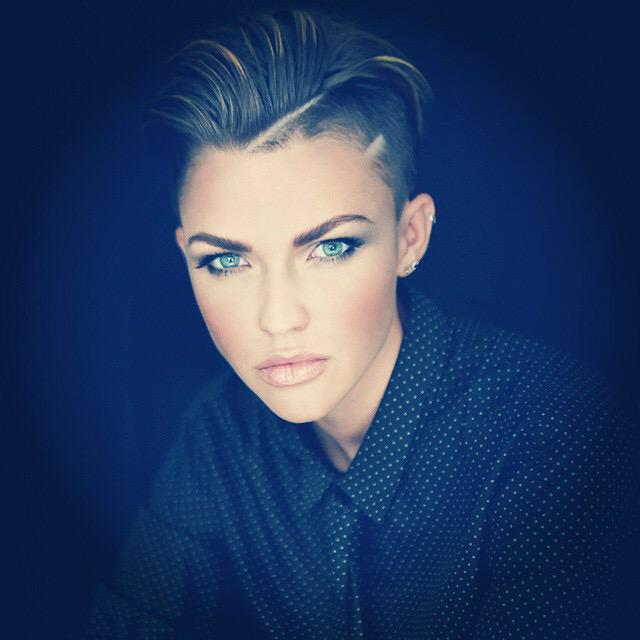 In less than two minutes,  the 36-year-old shows all her steps to becoming Rose's character, Stella Carlin. From her eyebrows to her lips, everything about her transformation is on point. Kandee also added a tattoo with mascara and used lines to give the illusion of shaved hair for added effect. And if you thought the two looked similar before, just wait to see the end result of her makeup magic.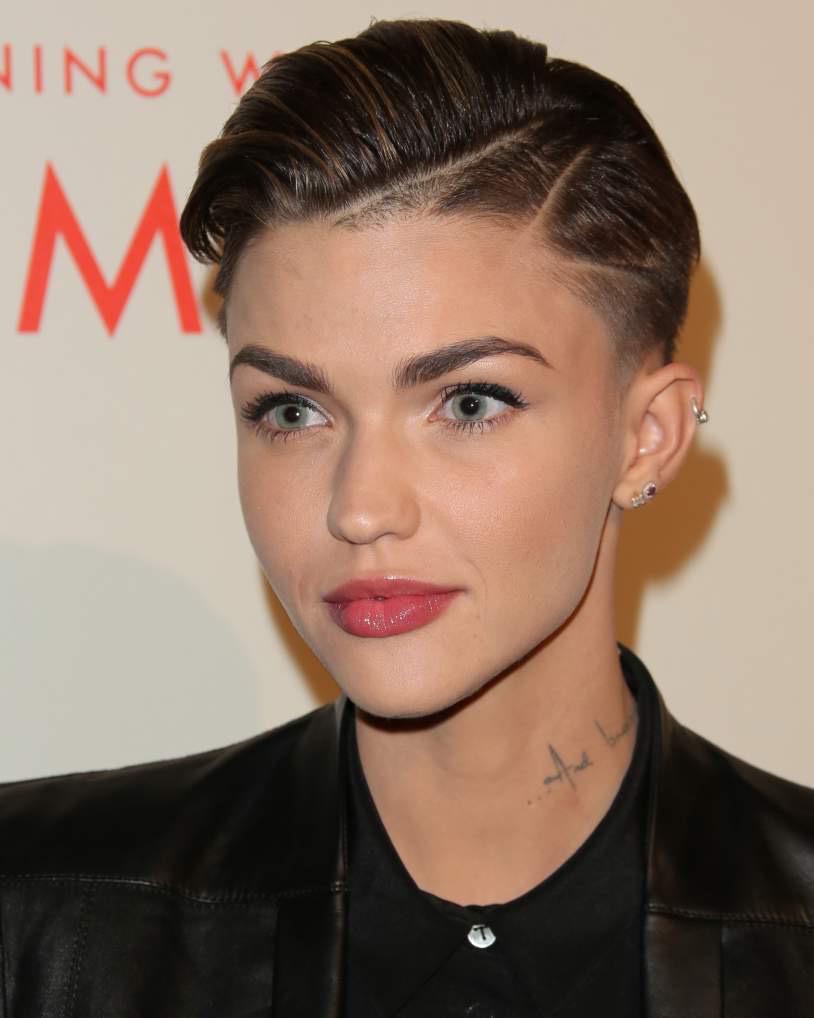 That wink though ❤ She is also the real doppelganger of young Leonardo DiCaprio.
 Ruby Rose on her short hair:
I remember when I interviewed John Mayer [for The Project] and he kept stopping the interview to ask why I'd cut my hair, and he said, 'I just think you're hiding from your true beauty' and it was the weirdest interview. He kept trying to find this deep, subconscious thing and I was like, 'I just like it short dude!'
What always lurking in her bag??
I have Brow Drama in my bag all the time; always got Baby Lips because my lips are always dry from all the travelling … Sometimes I'll have either a mask or something like that in there just in case I'm staying in a hotel or something. Or if I'm flying, I'll keep some masks or an 8 hour cream in there to keep my face hydrated. I don't keep a full beauty bag in my handbag. It gets too heavy.
That was Ruby Rose Edition. Hope you liked it. Follow me on twitter: Sagarika_1d
-Lisa